1:1 Shopify + eCom Coaching Session // 1hr
Regular price

Sale price

$250.00
Share
Are you struggling to launch or take your existing online business to the next level? Are you thinking "I don't know, what I don't know" about Shopify or eCommerce? This one-hour Zoom video call session is a good fit for entrepreneurs in the start-up phase or who have an established business ready to take it to the next level.
What's Included

You and your eCommerce Co-Pilot Mo Nelson will connect on a one-hour Zoom video call. Required: connect using a computer as Mo will be screen sharing with you.
Goal: jump straight into discovering your biggest roadblocks. Together you will set goals for your eCommerce business and create a plan of action customized for you and your needs.
The video call session will be recorded and transcribed. You will receive a video recording link within one business day after the meeting.
What Happens Next?

After payment, you will receive an automated email with a link to schedule your video call on a date and time that works for you. If you haven't received it within 15 minutes, check your junk/spam folder. See you soon!
Payment Details

The payment will be deducted now from your selected payment method and you'll be emailed a receipt.
After payment, you will receive an automated email with a link to Mo Nelson's calendar (your eCommerce Co-Pilot). You will be able to reserve a date and time that works for you. If you haven't received the email within 15 minutes, check your junk/spam folder.
Need to reschedule? Just provide 24 hours' notice and pick a new date & time that works for you.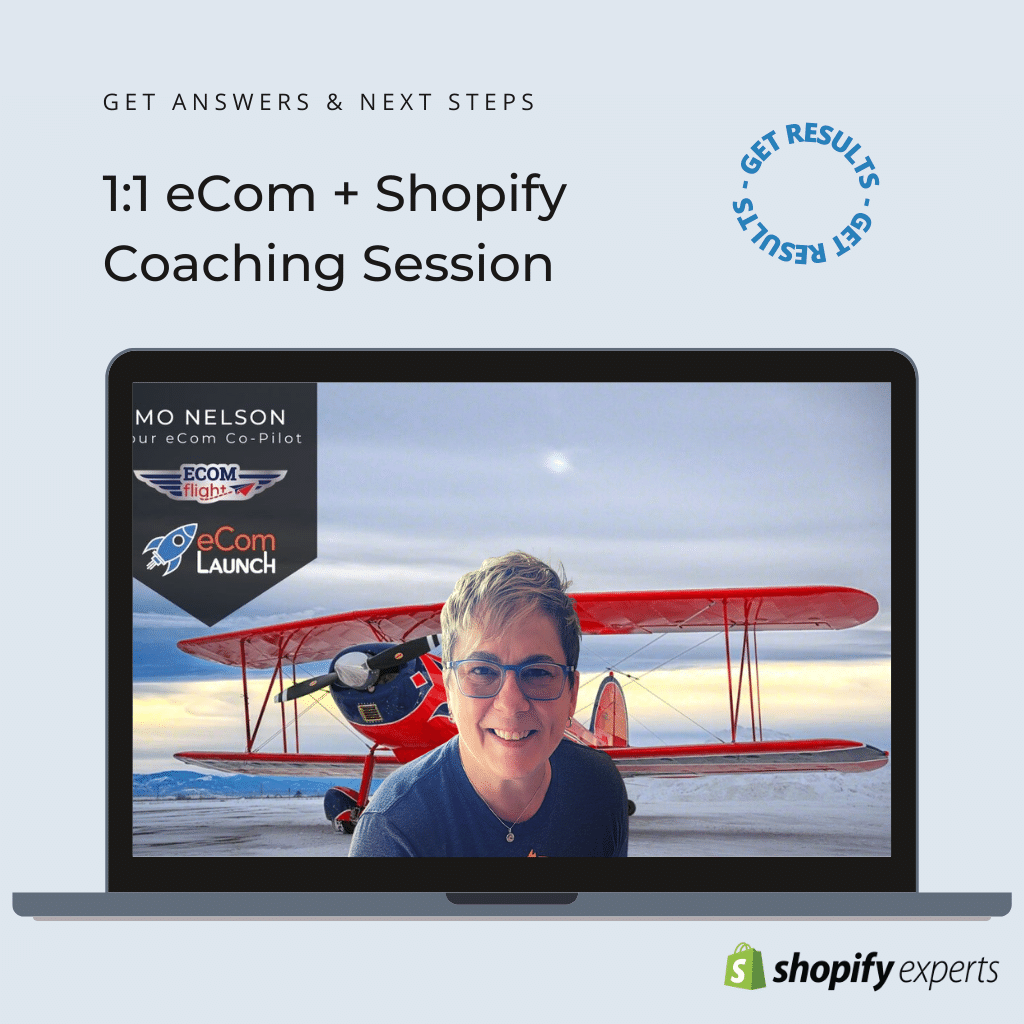 eCommerce Strategy

We will discuss your business goals and objectives, create a "big picture" strategy, & prioritize each step.

Learn Shopify 'How-To's

Learn step-by-step how to properly set up and run a successful Shopify store. Tailored to your brand's needs.

Apps, Tech + Processes

Level up your business with tailor-made app, tech and process advice to help you reach your goals.

Accountability + Action

No more struggling to stay accountable and consequently missing out on achieving your desired results.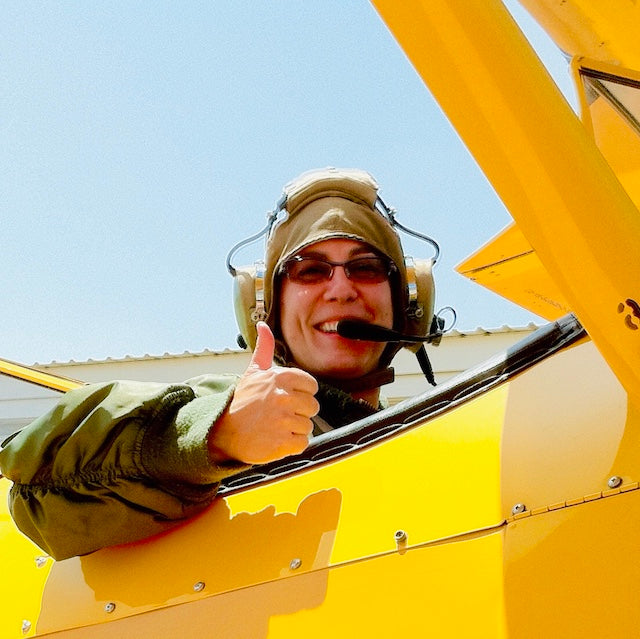 IT'S YOUR TURN FOR... SUCCESS
Meet Mo, eCom Co-Pilot
What are you waiting for?
Hi! I'm Monique "Mo" Nelson, your eCommerce Co-Pilot! I started ECOMflight with the sole objective to help other online business entrepreneurs succeed.
My Background?
I launched an apparel manufacturing business (manufactured tattoo cover-up sleeves for working professionals with tattoos) selling online direct to consumers and wholesale.
I built my company into 3 distinctly different and successful brands with different tribes, selling on multiple platforms, shipping worldwide and later sold the business.
Since then, I've become a Shopify Expert & Partner who has personally coached and consulted over 400+ entrepreneurs. I LOVE helping my clients as they launch and grow their online businesses!
Cheers,
Mo
Read More
Frequently Asked Questions
I'm building my Shopify store now. When should I meet with you?

We can help you no matter where you are on your path to building, launching or scaling your online business.

If you are new to Shopify, we highly recommend you book a call before you get started to have a clear action plan on how to do it right. Why not do it right the first time?!
What happens after our first meeting? Are there other coaching options?

After the first 1-hour "1:1 eCommerce + Coaching Session", you may have the option to sign up for our "1:1 VIP eComLaunch Coaching" program which offers a discounted hourly rate. Let's first see if we are a good fit to work together. Then our team will discuss your project and determine if you qualify for the VIP program.
What is the 1:1 VIP eComLaunch Coaching Program?

The "1:1 VIP eComLaunch Coaching" is a topflight program for eCommerce entrepreneurs struggling to start or scale their business. The perfect choice if you are looking for focused results-driven mentoring combined with our team handling some of the more technical aspects as we take your business to the next level.

As a VIP, you get 3 hours of priority support  - including 1:1 Zoom video calls, support via email/project management app, and technical assistance. If more time is needed (beyond the included 3 hours) you can purchase another 3-hour block at the discounted rate. 

The cost is $645 USD ($215/hour instead of the $250/regular hourly rate). Saving you over $100!

Interested? Contact our team to learn more.
Does the one-hour just have to be used for 1:1 coaching?

No, the time can also be used for technical assistance (agreed upon by you and our team).
I'm still not sure if coaching is for me. What should I do?

Contact our crew with any questions or concerns you may have. We would be happy to explain the process and options.